81 Media International  is considered an industry leader in creating customized promotional DVD/Streaming web videos for speakers and trainers nationwide. These preview videos have become extremely effective marketing tools for increasing speaker bookings and fees.


Our work with professional speakers dates back to 1989. Clients range from past NSA presidents to CPAE's, CSP's, celebrity speakers and best-selling authors.

Today our speaker client base exceeds 150, and growing. Check out this :60 second commercial on our work with speakers and trainers:
"Mark came highly recommended to me by fellow speakers and has met and exceeded my expectations in producing my last two promo videos. I feel strongly enough about the power and value of the video that it comes up running first thing on my website."
Karl Mecklenburg, Professional Speker, Former NFL All Pro Defensive Player
"My new video… allowed me to increase my fees dramatically."
–Mary LoVerde, Professional Speaker on Life Balance, featured guest on "Oprah", ABC's World News Tonight …
"Mark is one of the best video editors and producers in the business. I have hired him for promotional videos for eveything from a race car driver looking for corporate sponsors, to professional speakers looking to showcase their talents. He is extremely patient, very creative and technically phenomenal. Even if you are outside the Denver area, it's worth it to fly in to work with Mark. He's that good."
David Avrin. Professional Speaker/Author, Business Visibility and Branding Expert
"If they were giving out Oscars for demo videos,
81 Media would have earned one for mine!"
W. Mitchell, CSP, CPAE, Author and International Speaker
"I've used Mark Camacho's company exclusively as my professional video production and editing studio since 1989."
Mark Sanborn, CSP, CPAE, Recognized as one of the Nation's Top Leadership Speakers
"My preview video is the best sales tool I have. Last year, 68% of my bookings were a direct result of my preview video."
Eric Chester, CSP, CPAE, America's Leading Expert on Generation Why and Work Ethic in Today's Emerging Workforce.
SCOPE OF SERVICES



Customized speaker video promos
– Promotional scriptwriting
– Location production
– Studio production
– Digital video editing, many HD formats
– Custom video graphics, music, effects
– Professional broadcast narrators
DVD Training Products
– Scripting
– Casting of actors
– curriculum design
– Location and set design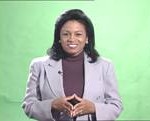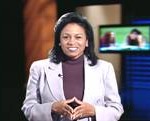 Streaming web video training
– Green Screen video clips
– Digital video compression for you-tube, vimeo …
– E-commerce design and delivery
Video Book Trailers
Speaker Video Showcases
STREAMING WEB VIDEOS
Catch the digital media wave. Now, more than ever before, professional speakers are gaining greater audience share though increased media presence on the internet. Social media, webinars, and custom video clips on your website work together in creating greater exposure for your keynote content. Increase your website search ranking by placing video clips on your main page.