Corporate Training Videos
New Hire orientation, on-boarding, process automation; these are all common key-words used by corporate training managers and public affairs officers. They rely on the power of video and animation to deliver important information with interest and impact. Smart organizations recognize the value of high quality business video production.
Corporate profile videos
Corporate identity and corporate imaging are important elements in today's business environment. These documentary style productions are used to profile your companies product, service and market penetration. These videos are typically positioned on the home page of your corporate website offering viewers high quality brand recognition.
 YouTube & Crowdfunding Videos
Ask anyone, YouTube videos capture the attention of people across the country! A well designed and well targeted video campaign used in conjunction with your Analytics and AdWords can generate amazing traffic to your web site .
The process for creating a CORPORATE TRAINING VIDEO includes pre-production, studio and location production, and post production editing. In some cases we contract with Comcast Television Studios to create a studio environment using various staging and set pieces. This studio production includes multiple cameras, teleprompters, camera booms and enough space to accommodate 100 audience members.  81 Media International also features a variety of other voice talent to suit a range of professional video production styles such a commercial or documentary style.
CORPORATE IDENTITY VIDEO begins with pre-production meetings with your various department managers. From this point we proceed to script-writing, outlining the objectives and creative concept, resulting in a location shot list.  Location production typically includes a 2 to 3 person video crew using an HD camera, wireless sound and soft lights. Some productions are well suited for our 12′ to 16′ foot "jib cam". Other productions are more suited for smaller camera accessories like our broadcast quality Go Pro camera, which is ideal for time lapse!
From here, we record the narration and begin to assemble our first cut of your video project, complete with music, text, and animated video graphics.
DIGITAL ADVERTISING
Is taking on a whole new dimension with YouTube Video Ads. Now is the best time to get ahead of your competition and learning how to utilize this new method of driving traffic to your web site. Hundreds maybe thousands of people are looking for what you offer right now. Getting found on the 1st page of Google is now a reality. To grow your business online, you need to be found. 81 Media is a Certified Google Partner and can deliver digital advertising services that deliver 1st page results. Weather your launching a kickstarter campaign or just driving traffic to a landing page, we provide accountability, transparency and improved performance month over month.
YouTube Video Ads are the fertile ground of the new digital advertising world.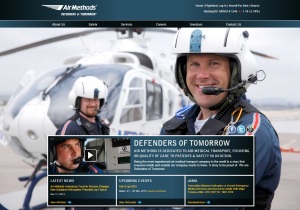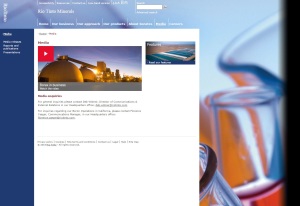 Please complete this form to inquire about production details and cost.
We also offer a one hour complimentary creative planning session.
Contact us to get started.  (303) 455-5430