81 Media International has provided broadcast level production services locally and internationally for over 25 years.
Our work spans broadcast, network cable, corporate, and the speaking/training markets.
We are typically hired by broadcast agencies like CSPAN-TV, Inside Edition; Corporate clients like Air Methods, Now & Zen; Crew Booking Agencies like The Crew Connection, Crews Control; and numerous Speaking/Training Clients – CPAE's, CSP's, best-selling authors.
Location Production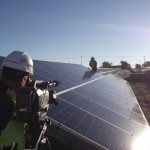 Our camera operators can shoot on all camera formats. Typically, we shoot on full size HD cameras, primarily Panasonic HPX-300 p-2 format. Our sound person uses a field audio mixer with 2 to 4 wireless mic systems and a highly directional boom mic.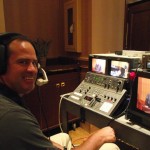 We provide a multi-camera live switch production package for many broadcast and speaking/training events. This package includes HD or standard definition broadcast cameras, headset communication, Sony digital switcher, Lectrosonic wireless mics, and digital scan convertor.
Studio Production
Often, on location and in studio production,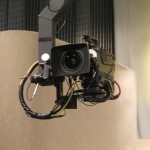 we utilize a 12′ to 16′ foot camera on a boom arm (Jib-cam). This jib-cam is ideal for dramatic low to high elevation shots, particularly over a studio audience or over and around a large product shot.
Digital Video Editing
We offer up-to-date digital video editing, capable of importing all current HD video formats. We edit on a Mac Pro 12-core processor system. Your raw footage is edited and stored permanently on our high speed hard drives with 16 Terabyte storage capacity.
We are masters on AVID. We can also edit Final Cut, Adobe Premier, and Adobe After Effects.
We also maintain a PC based AVID edit system for cross platform needs.
We can output to HD-DVD, SD-DVD, all web streaming compressed and uncompressed formats, and broadcast tape formats.
DVD Authoring
Our DVD authoring software can create any and all DVD menus, chapters, and sub menus you prefer. We also offer DVD replication from quantities of 10 to 10,000.