DENVER-BASED VIDEO PRODUCTION COMPANY FOR U.S. AND INTERNATIONAL CLIENTS

81 Media International is a Denver, Colorado video production services company working in the broadcast, corporate, and speaking/training markets. Recognized as an industry leader, 81 Media International provides clients with an easy and creative flow from location production to digital video editing, music, narrator, and video graphics and animation.

MARK CAMACHO
PRODUCER/DIRECTOR
As a Video Producer and Director of television projects since 1983, Mark's professional background includes a variety of subjects and situations. He has produced programming in medicine, health, business, music, education, computer technology, and motivation… just to name a few.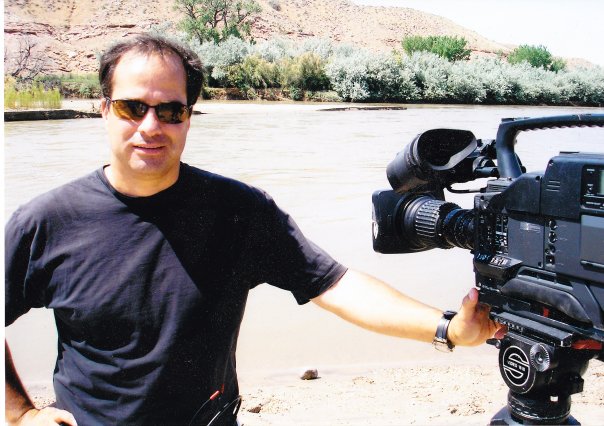 Mark began his TV production career in the Denver PBS affiliate, Rocky Mountain PBS. He works regularly as Senior Cameraman (DP), Digital Video Editor, Script-Writer, Multi-Camera Director, Technical Director, and Lighting Director. His video production projects have ranged from international documentary assignments to corporate marketing and educational DVD's.
Professional TV Production Achievements:
Technical field support / Assistant sound operator for "Voice of the Planet", an international docu-drama produced for the TBS cable network. In this television assignment, Mark traveled to 9 countries around the world shooting various scenes on global ecology. Countries ranged from Nepal to Australia and Iceland to Brazil. William Shatner was the on-location host for this 5-part television mini-series.
Video Director / Cameraman for Conflict Management Group's "International Capital Campaign Video" – based on the Harvard Negotiation Project and best selling book, "Getting to Yes." In this video production, Mark traveled to Jerusulem, Cyprus, Den Haag, and Boston to document conflict negotiation between rivaling political factions. The show was produced for CMG to highlight their successes and raise corporate dollars to continue their work.
Director / Cameraman for a series of informational company profile video productions for Denver Water. Mark wrote and produced six programs on various divisions of the Denver Water structure. Shows included Water Quality, Water Reclamation and Reuse.

Video Producer / Director for 86 Computer Education videos for E-Learn Inc. In this video production series, Mark facilitated the creation of 86 25-minute TV shows over a 5 month period. Each show presented the top 25 best websites for a variety of educational subjects as well as top search engines on the internet.

VIDEO PRODUCTION FREELANCE STAFF
81 Media International offers a seasoned and qualified production support team.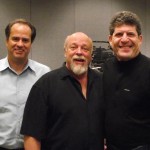 Our list of freelancers have worked in the TV production industry for decades. They work regularly on live network remote shoots, national reality shows, high profile corporate communication productions, TV commercials, and professional sports.
They have all worked for either the PBS, ABC, NBC, or CBS network affiliates.